From September 30th to October 9th, 2019, the 59th series of meetings of the Assemblies of the Member States of the World Intellectual Property Organization (WIPO) take place in Geneva.
Delegates to the WIPO General Assembly discuss reports on the work of WIPO's main committees and subsidiary bodies, as well as a wide range of issues aimed at further development of the international regulatory framework in the field of protection of intellectual property (IP) rights.
As WIPO Director General F. Gurry noted in his opening remarks, worldwide there has never before been such interest in, and attention to, intellectual property, that has unfolded at an increasing rhythm over the past years as a consequence of profound and rapidly developing technological changes.
In his statement during the general debate,the Permanent Representative of Ukraine in Geneva, Ambassador Yurii Klymenko has drawn attention to the efforts aimed at developing the national IP system through creation, with the WIPO's assistance, of the Technology and Innovation Support Centers network in Ukraine; elaboration of the National IP Strategy; establishment of the IP Training Center; as well as to holding of WIPO-Ukraine Summer Schoolsand a number of other joint events and initiatives.
In the framework of the 59th WIPO Assemblies, the exhibition of Ukraine's high-tech achievements "Innovative Ukraine: From Soul to Brain" is being held.
During the Assembly the delegation of Ukraine is going to conclude with WIPO a number of agreements in the field of intellectual property, in particular, thebilateral cooperation program for 2020-2021.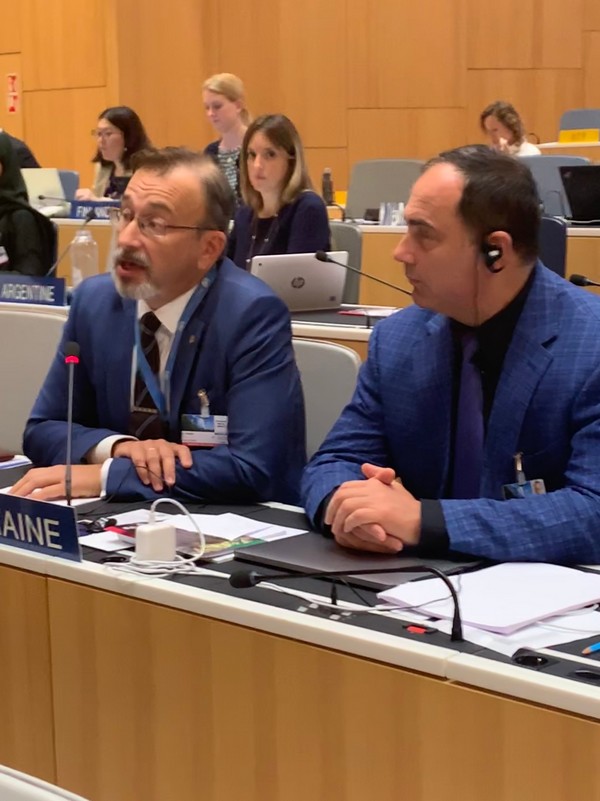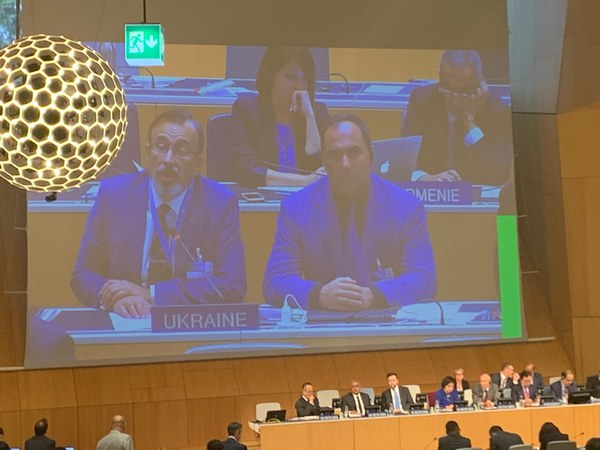 Source: MFA of Ukraine

01 October 2019