International practices, improvement of Ukrainian legislation, and what is necessary for the development of the innovative ecosystem of the state were discussed by the representatives of the IP Office and the Innovation Holding "Sikorsky Challenge," co-founded by the National Technical University of Ukraine "Igor Sikorsky Kyiv Polytechnic Institute."
Significant areas of work, according to the IP Office team, are:
restoration of operation, support, and promotion of the TISC network (Technology and Innovation Support Center),
providing information and advisory support to innovation ecosystem participants on the commercialization of intellectual and creative activity results,
technology transfer,
generalization of the international practice of application of legislation in the field of innovation and implementation of popularization measures for the development of the innovation system,
development of proposals and improvement of normative-legal, methodological, and information-analytical support of innovations.
"National standards in the field of innovative activity, harmonized with European and international standards, will contribute to a high-quality and effective process of forming proposals for improving legislation. And the functioning of the TISC network and its further development will contribute to increasing the efficiency of innovative activities and IPR protection. This will also contribute to the growth of the creative industries sector, the formation of creative environments, and the concept of a creative economy," noted Ihor Parenchuk, Deputy Director of the IP Office.
In their turn, Igor Sikorsky KPI representatives suggested developing a special course on intellectual property management or an educational program for training specialists in technology transfer. Training such specialists will contribute to IP commercialization and the effective development of Ukraine's innovative ecosystem.
For reference:
"Sikorsky Challenge Ukraine" (SCU) is an open innovation ecosystem that unites the country's institutions interested in developing the Ukrainian innovation economy. These are universities, scientific institutions, state and local self-government bodies, business companies, foundations, and public organizations.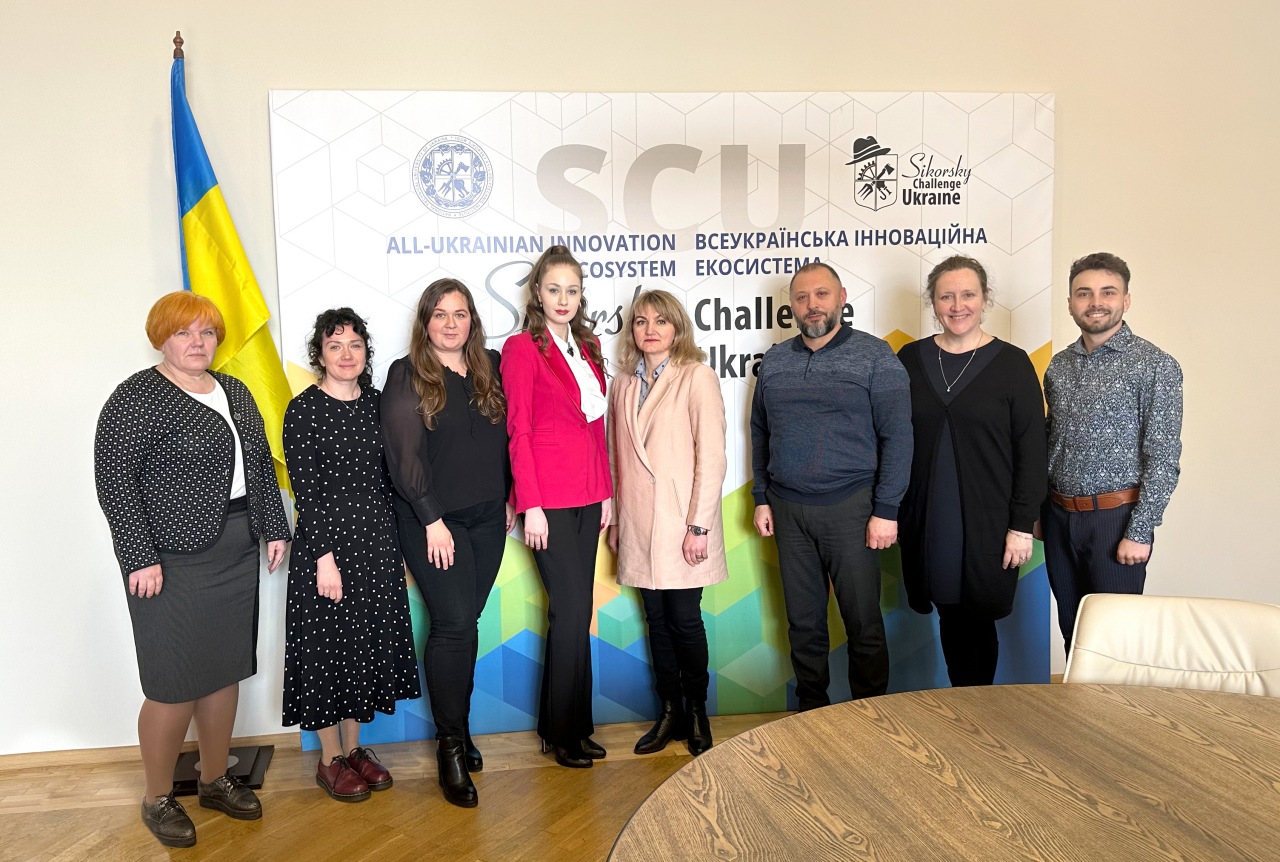 Read also:
10 April 2023