Ukrpatent receives letters of support from patent offices of European countries. A message of solidarity from the Finnish patent and registration office.
--
Dear Mr. Kudin,
During the past two weeks, we have witnessed in disbelief Ukraine and its people being subject to military aggression causing loss of life and suffering. In addition to the humanitarian tragedy, we feel that the vision of an open Europe that fosters economic and social progress through collaboration, sharing of information, and knowledge has been shaken to the core. The prospect of creating a safer, more peaceful environment both now and for future generations has been severely damaged. We sincerely hope that peace is restored immediately.
On behalf of the Finnish Patent and Registration Office, I would like to express our strong solidarity with the Ukrainian people and particularly with our colleagues and their families in the Ukrainian Patent and Trademark Office. We stand together with the international community in support of Ukraine and its people.
Sincerely Yours,
Antti Riivari
Director General
Finnish Patent and Registration Office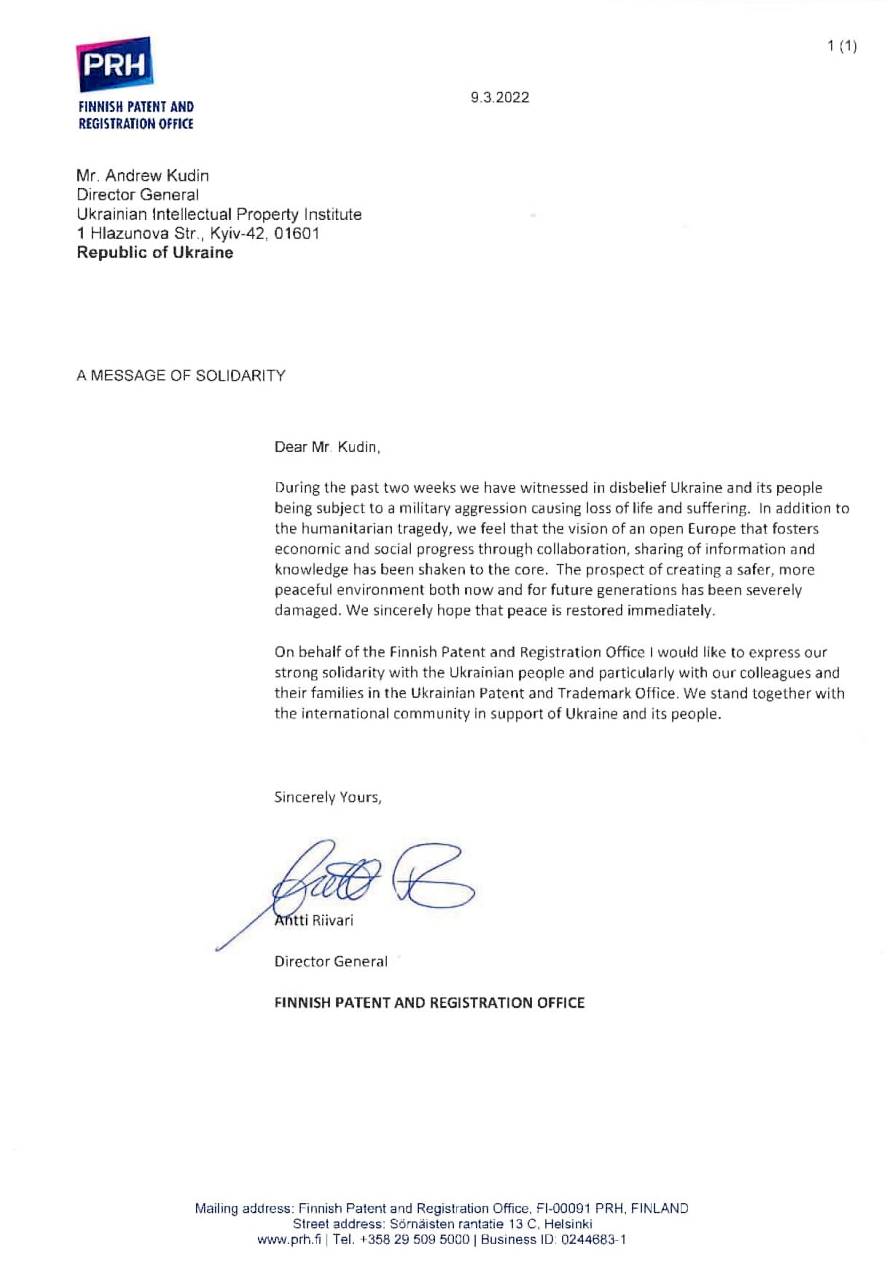 09 March 2022