Ukrpatent receives letters of support from patent offices of European countries.

--
On behalf of the Austrian Patent Office, I would like to express our deepest consternation for the unfathomable sorrow and injustice that has been done to your country and people. We strongly condemn this unprovoked aggression and stand in solidarity with the brave people of Ukraine.
Unfortunately, we have not yet been able to exchange bilaterally in an extensive way albeit meeting shortly at the margin of the General Assembly of the World Intellectual Property Organization. After that, the pandemic put us in a state of constant isolation and now we are witnessing war within our common European continent - a one-sided violation so grave and monumental in nature, it is almost impossible to match it with words.
The Austrian Patent Office and all its employees hope that this madness will end soon. We stand ready and are looking forward to being able to engage in a deepened exchange with you and your office in the future to think about meaningful ways of cooperation between our examiners and liaison personnel.
In the professional as well as in the human sphere, we would like to do everything in our power to help. Together with our Ministry for Climate Action, Innovation and Technology, we are launching an initiative to gather funds and goods for humanitarian assistance to Ukraine and her refugees.
We stand in solidarity with you and all your colleagues.
Mariana Karepova
President of the Austrian Patent Office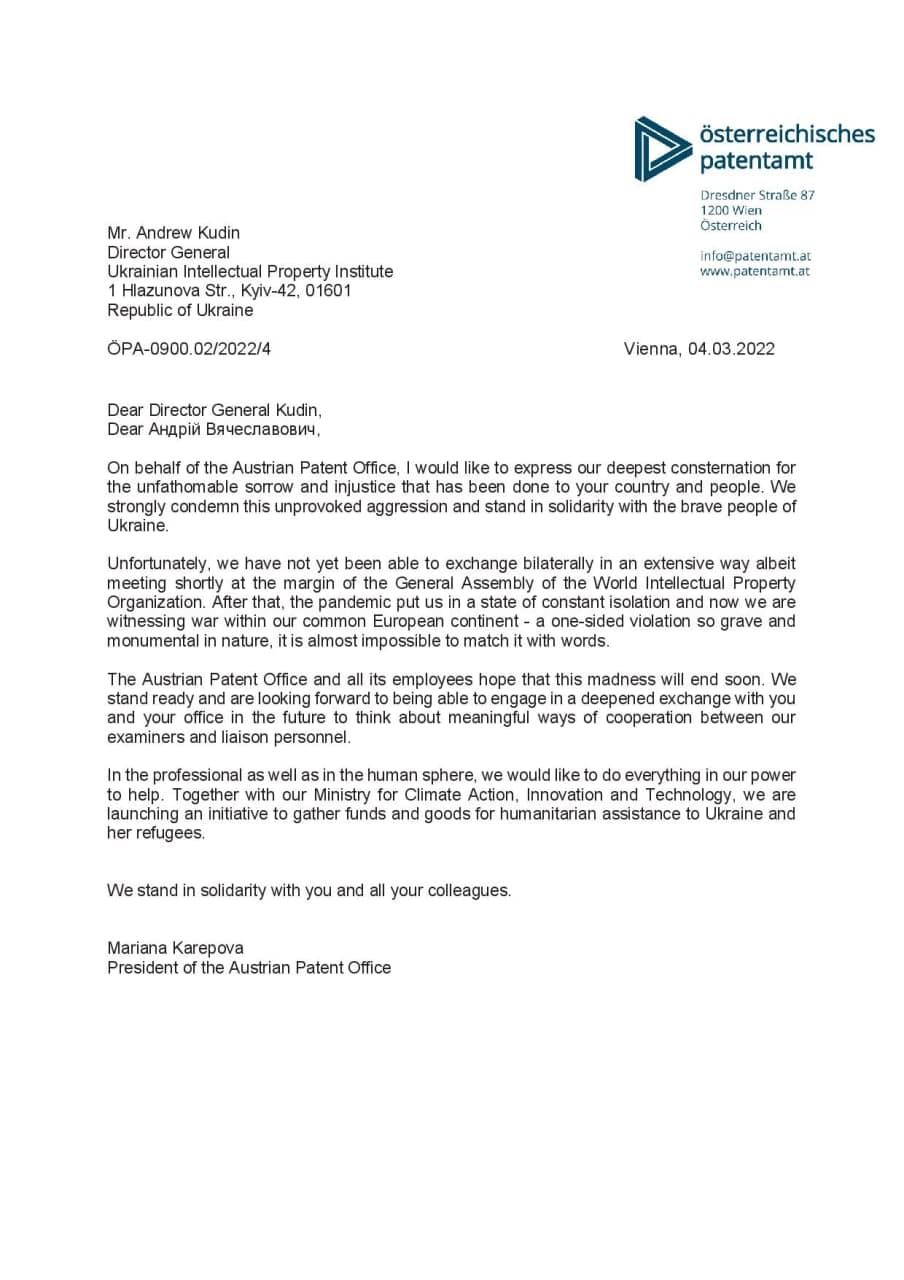 04 March 2022