Ukrpatent continues to receive letters of support from patent offices of different countries.
A letter from the Australian IP office (IP Australia).
--
Dear Director General Kudin,
Thank you for your letter of 15 April 2022. On behalf of IP Australia and its staff, I express my heartfelt support for the Ukrainian people as you face this overwhelming adversity. As a show of IP Australia's strong and continued support for Ukraine's sovereignty and territorial integrity, my intervention at the WIPO Conversation on Frontier Technologiesmlast month condemned Russia's unprovoked and unjust invasion of your country.
I truly respect the conviction, resilience, and spirit you have shown in continuing your role and maintaining the intellectual property system in Ukraine throughout this difficult time. I hope that despite these challenges, we can strengthen cooperation between our offices and work together to improve the global intellectual property system.
I hope we can meet in the future, perhaps in person, when circumstances improve.
Yours sincerely,
Michael Schwager
Director General
IP Australia
Slava Ukraini!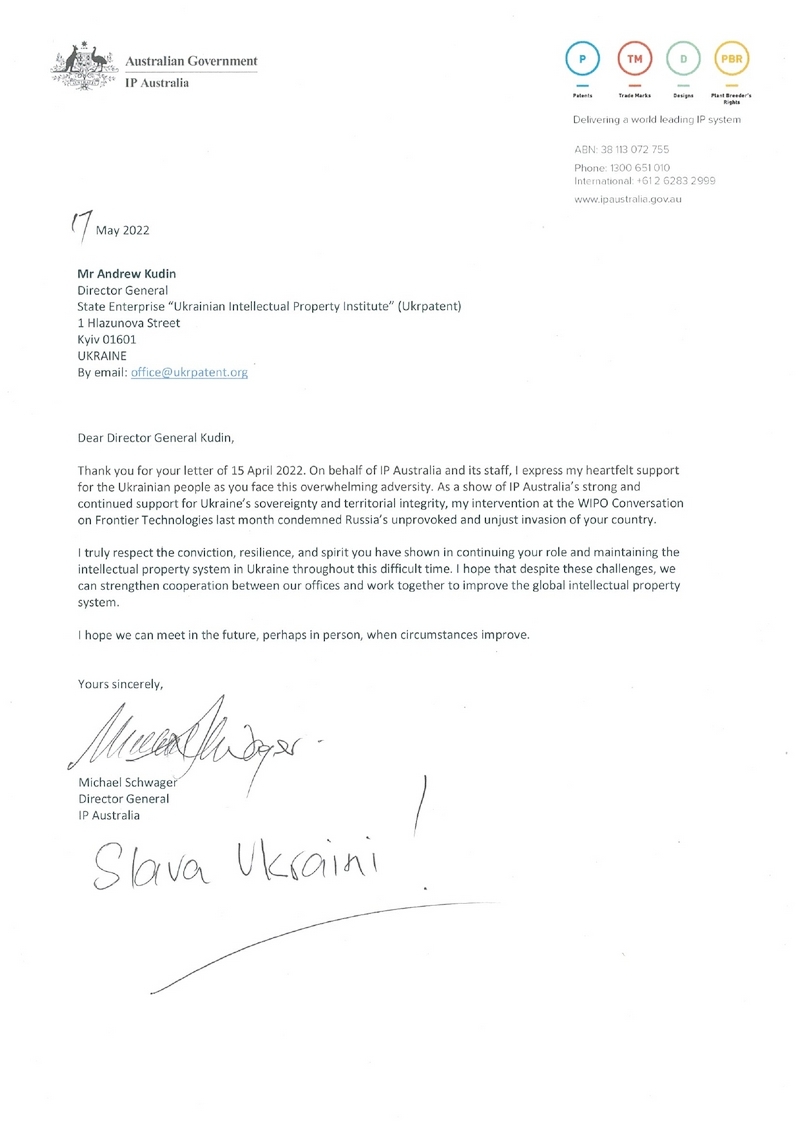 21 May 2022