The year 2022 was a test for everyone, but we persevered, were able to complete the reform of the IP sphere, and therefore created the conditions for professional support of the innovative development of Ukraine, which will have great relevance for our society after the Victory.
Despite the full-scale Russian invasion, the national patent office continued to operate. The IP system reacted quickly enough to the challenges of the great war and gave the applicants the necessary support so they would not be deprived of their rights.
Moreover, the sector managed to complete the institutional reform and, thanks to the support of the Ministry of Economy and its head Yulia Svyrydenko, it was possible to fully launch the IP office. It is no longer just an institution that issues IP documents. It should become a high-quality service for the inventor, author, and creator. Its staff has already been formed, its legal status has been determined, the transition of the examiners' corps has been completed, the functions of transferring property and registers have been provided, and access to databases has been opened. From January 1, 2023, the full operation of all state intellectual property protection system components will resume.
The IP office has already started consultations on how it can be useful for the innovation sector, creators and businesses. And although it is not an investment fund, this platform will be able to explain what IP is and how to commercialize and effectively protect it. In addition, work continues with international institutions that are ready to help Ukraine, in particular, in the implementation of the decision of the WIPO General Assembly on the support of innovative and creative sectors and the intellectual property system of our country.
For the field of IP, the year 2022 ends with the adoption of the Law on Copyright and Related Rights, which, together with draft law No. 6464 on strengthening the protection of intellectual property rights, will allow Ukraine to finalize its obligations under the Association Agreement with the EU. And then, there is a new page and a road map for the gradual integration of the Ukrainian IP sphere with the European sphere, as required by the status of a candidate state for joining the EU.
Happy New Year! We believe that 2023 will be a victorious year for Ukraine, and we thank those who contribute to this victory at the frontlines. Our future now depends on them.
For our part, we promise that 2023 will be a year of qualitative changes for the Ukrainian IP sphere. Both the reconstruction of our state and its further innovative development and investment attractiveness depend on this.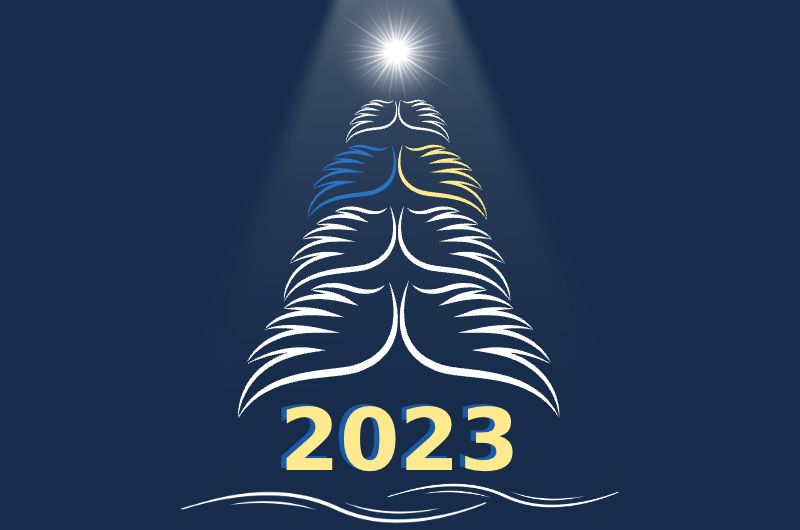 01 January 2023