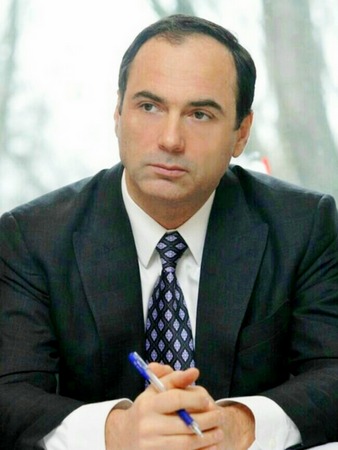 ANDREW KUDIN
Director General
Education
Higher degree at the Taras Shevchenko National University of Kyiv.
Kyiv Institute of Intellectual Property and Law, National University «Odesa Law Academy» (honors degree).
Doctor of Science of Law.
Professional experience
State employee of the 5th rank
Mr. Kudin has a significant professional experience at the top management level in business (1992-2005) and higher education institutions (2005-2015).
He lectured at the leading universities of the country. Is the author of 9 books and 300 articles.
From August 2015 – Director General of the State Enterprise "Ukrainian Intellectual Property Institute" (Ukrpatent).
Awards, honors
Holder of the Award Pin "High achiever in education of Ukraine" (2008).
Awarded with the Order of the St. Equal-to-the-Apostles Prince Volodymyr the Great (III degree) (2002).
Awarded by the Charity Fund named after Olexsa Tykhyi with an Honory Diploma for his active actions on protection of human rights in Ukraine.